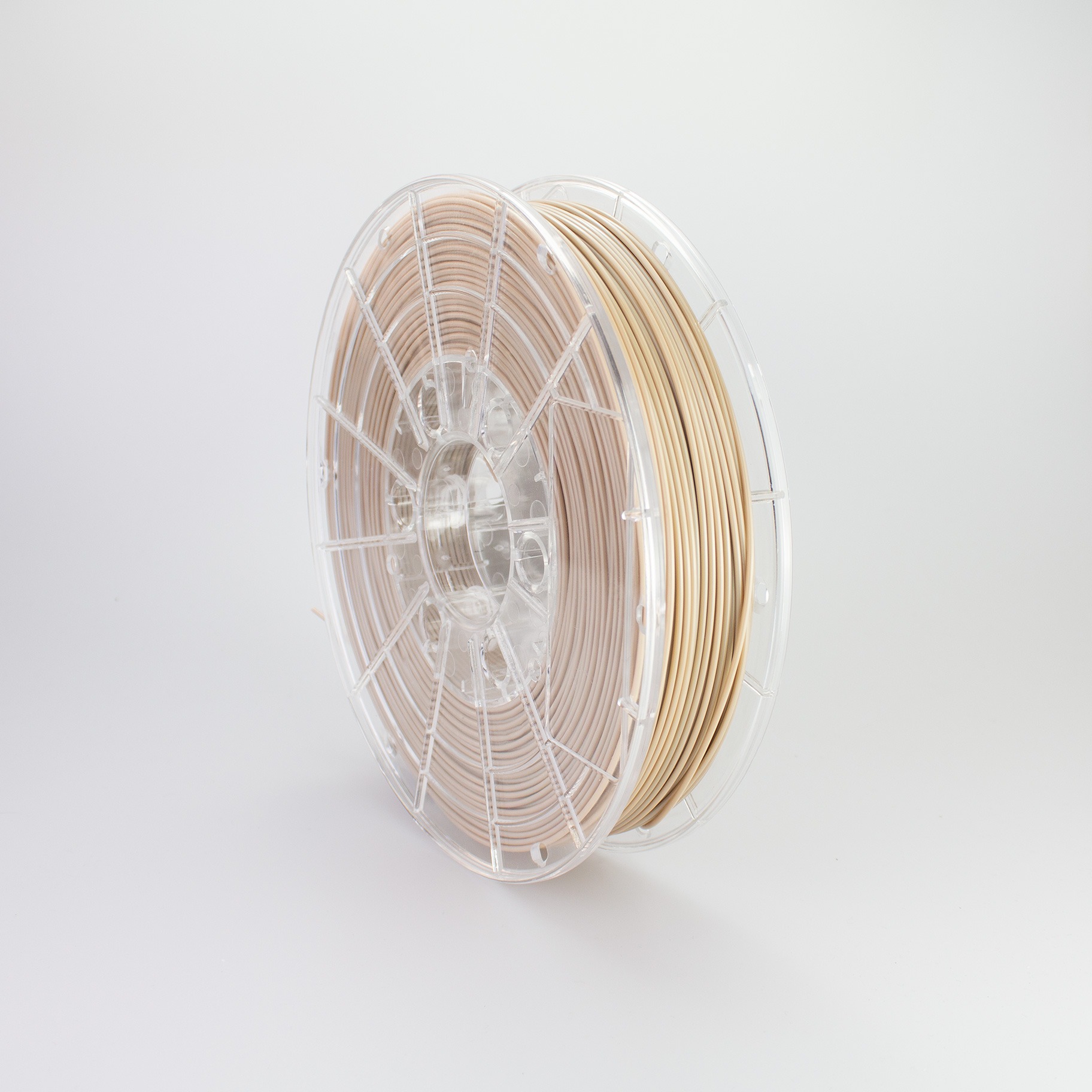 Polyether ether ketone. Peek has a grey-green opaque shiny surface and has an excellent chemical and mechanical resistance. PEEK can be used used in extreme conditions like space, off shore, sport and military. Als can be used for medical applications. PEEK is best printed in a heated chamber and with a filament dryer.
Enhanced printing experience

Extreme heat and chemical resistance

Very strong material

Medical and food applications
Strength

100%

100%

Stiffness

100%

100%

Shelftime

50%

50%

Printability

60%

60%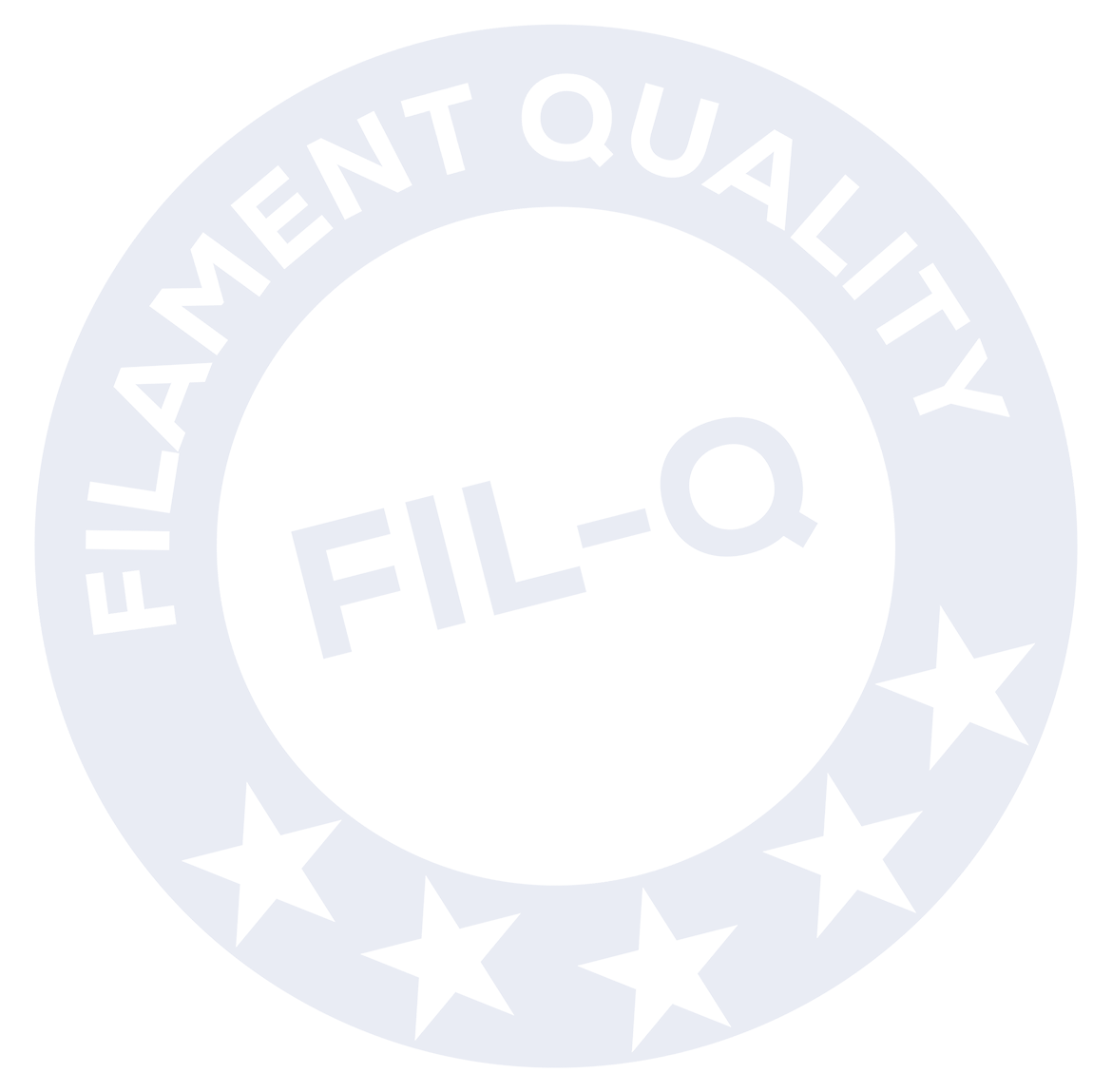 TMFilaments is a Dutch production facility who makes great care to deliver a perfect product. Our company is ISO 9001:2015 certified, also all our filament is Fil-Q labeled, Fil(ament) Q(uality). This label guarantees a  perfect print. All steps in production are, with over more than 30 checkpoints, intensively controlled. From receiving raw material till the moment that the filament proudly leaves our factory. Fil-Q guaranties an optimal filament for a perfect printresult, always !
We print and test our filament a lot to learn what settings makes the best results and the best way of printing.
| | |
| --- | --- |
| Nozzle Temperature | 370˚C – 410˚C |
| Build Surface material | Frosted Glass |
| Build surface treatment | PVP glue applied to the build surface |
| Build plate temperature | 160˚C |
| Heated Chamber Temperature | 90˚C – 120˚C |
| Cooling fan | Turned off |
| Printing speed | 30mm/s – 40mm/s |

Fil-Q label & ISO 9001:2015 certification
Since 1995 we are ISO 9001 certified to secure our organisation for our costumers

Most extensive program
With more then fifty years of experience in plastics we are able to make filament of a lot of different kinds of plastics. More then shown on our website

All colors possible
From transparent, fluorescent, satin and multicolor.

Personal sale
Get in contact with our sellers to guide you in your print experience.

Highest quality, reasonable price

Manufacturing
Motivated producers of filament, ready for challanges.